Product Information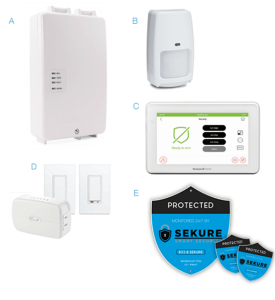 The Energy Management Package includes:
A. 4G LTE Communicator
B. Wired Motion Sensor
C. Touchscreen Control Panel
D. Dimmers & Appliance Module
E. Yard Sign and Stickers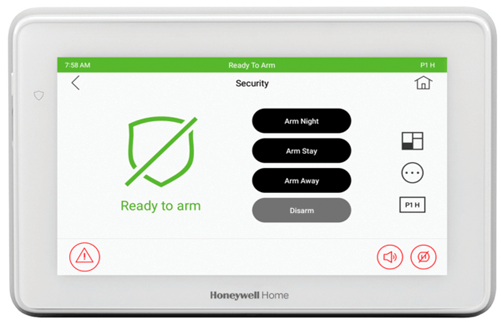 Honeywell® Touchscreen Control Panel
The Honeywell® 7″ Color Touchscreen Keypad works as a high-graphic resolution touchscreen with voice annunciation. The thin/sleek design will look appealing in any residence or business. The ability to add pictures and videos to the home screen lets users customize it to their own preferences.